Do you need someone to hoof trim your goats or sheep, or to shear your llamas and alpacas?

Then check out my services I offer. I have been working for animals for well over 10 years on both my own and others. I offer several different choices for animal owners to choose from and can travel.

Please note to raising gas costs and equipment costs, prices are subject to change without notice.

All shearing services must be booked by June 1st of every year, it simply gets too hot in June/July/August and it's hard on the animals and I to shear during that time. April & May will be the only months I offer shearing and it's the animal owner's responsibility to contact me to arrange a date and time. Thank you for understanding.

Also please email me with your location so I can get you a trip charge. Remember an hour and a half down to you is a three hour round trip total so yes I do need to be compensated for my gas, time, and wear and tear on my car. Thank you for your understanding. Also, please note that as slots are filled up it's very possible I won't be able to shear/care for your animals if you wait until the last minute to get it done. Last year I had several people who waited until the last minute and I was unable to fit them in because they waited way too long. Most of them would of been able to be done when I was in the area for another farm. So please keep that in mind if you think you would like to wait before contacting me.

Goats and sheep:

Hoof trimming: $5.

Deworming: $3 per head with either Dectomax or Valbazen (Valbazen can not be used on pregnant goats or sheep).

Castrating: $2 per head (I use the castrator bands).

Vaccinating: $3 per head (I have Bar Vac CD/T or Lepto-5, which is a anti-abortion vaccine).

Disbudding kids: $3 per head.

Dehorning adults: $4 per head (I use the castrator bands).

Lice Dusting: $4 per head.

Tail Docking for Lambs: $2 per head (I use castrator bands).
Sheep shearing: $20-$30 a sheep depending on size and length of wool. A heavily matted big breed of sheep is going cost more due to the time and effort it will take to shear it.

Llamas and Alpacas:

Nail Trimming: $10 per head.

Deworming: $5 per head (I use Dectomax).

Vaccinating: $3 per head (I use Bar Vac CD/T).

Remove Fighting Teeth: $5 per head.

Shearing: I do three different cuts for shearing and they are priced as followed.

Barrel cut: $20 per head (basic cut that goes around the back and stomach between the front and hind legs).

Lion cut: $35 per head (barrel cut and removes wool from the back of the hind end. Can also remove the wool from around the neck and chest for an extra $5).

Full Body Cut: $50 per head (lion cut with wool removed from chest all the way up the neck. Favored by the alpaca owners/breeders). Check out pictures below to decide what you would like.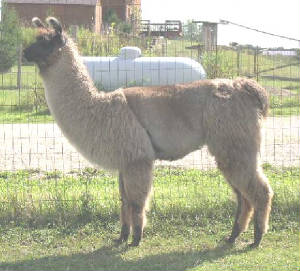 Barrel Cut.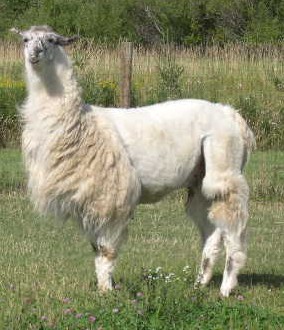 Lion Cut.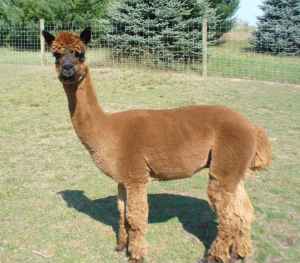 Full Cut.

Lindsay came and sheared my gelding this year for me. Previously he had to be sedated and tied down to be sheared with electric shearers. Lindsay used a hand shears and he did not have to be sedated and it was so amazing how he stood there and let her shear him, unlike last year when I had to have him sedated and he hated me for a week afterward! ~ Caroline W. Richland Center, Wi.
I had her shear my two geldings and she did a great job. She also did their nails and shots. She was quiet but firm and the llamas really where comfortable around her. ~ Sara P. Gillett, Wi.
Lindsay helps me every year, I have 30 llamas and MS and it really helps me that she comes and does half my herd, shearing, nails, and health care. She gets the hardest ones done for me and then I can take my time doing the "easy" ones. She is quick but through, and has an eye for details. ~ Mary C. Pickett, Wi.
I have two male llamas who where consistently fighting even thought I was told they are geldings. Well Lindsay came out to shear them and lo and behold, as she was trimming on their hind legs, found out that they are he's, not its! I feel like an idiot but she just laughed and gave me the number of a vet who does gelding very cheap. Now my llamas are cool, happy and don't fight anymore. ~ Rachel J. Markesan, Wi.
I was having a hard time finding someone to trim my mini's hooves because I have just one. Lindsay came out and did a great job and I am very happy with her work. Greg L. Berlin, Wi.
After a illness I was behind on my goats' hooves and Lindsay came and did them for me. She did a excellent job and I feel better now that everyone's hooves are done. Sharon D. Pardeeville, Wi.
I had her come and shear my four alpacas and do their nails. She showed me how to trim nails so I could do it when it needed to be done, thank you! ~ Karen S. Fremont, Wi.